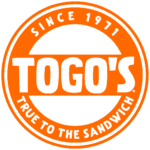 This campaign came was to poke fun of the extremes measures we would take to eat a Togo's sandwich.
It shows when you are having fun. 
This was one of my favorite campaigns because of the creative freedom I was given. We designed animated banners, packaging and POP designs that helped make it a wonderful success campaign.